State of the Art Technology
Our facility has state of the art dental equipment and we are on the forefront of the latest clinical techniques. We use low dosed digital x-rays, can create digital 3D images of your jaw (this technique is called conebeam imaging), and are able to create a crown while you are in the office! This technology allows me to digitally plan your smile and show you what your mouth will look like before I do any procedures.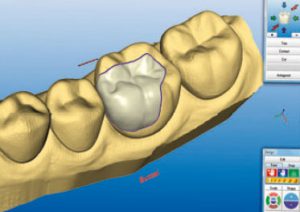 This is a digitally designed tooth restoration. I can design, fabricate, and cement the crown all in one visit!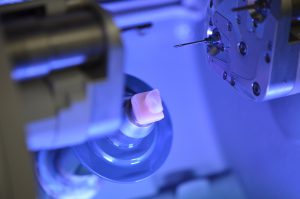 This is our tooth milling machine creating the tooth we design in office. Milling a tooth only takes minutes.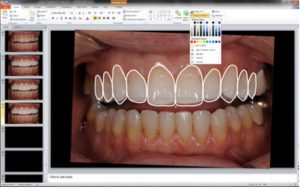 Before we improve your smile, we plan your smile with one of our digital tools so you can see what the outcome will be.